The Faculty of Physical Sciences in the School of Engineering and Natural Sciences at the University of Iceland, seeks applicants to fill a full tenure-track position of Assistant Professor in applied mathematics.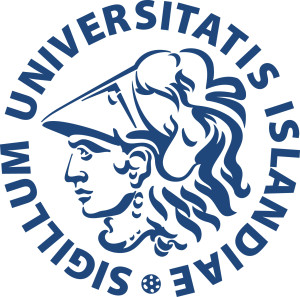 Applicants should possess innovation and organizational skills in order to build strong research capabilities and research related studies in applied mathematics, in collaboration with other faculties within the School of Engineering and Natural Sciences. The faculty has recently started a BSc degree program in applied mathematics and the successful applicant will be expected to further its development. She or he will also teach mathematics courses both at undergraduate and postgraduate level.
The successful candidate should be active in research, preferably in areas of applied mathematics that are connected with mathematical analysis, for example numerical solutions of ordinary and partial differential equations, dynamical systems, numerical analysis and approximation theory. It is desirable that applicants have experience of applying mathematics to other areas.
The successful candidate will be able to hire a postdoctoral researcher for two years.
Applicants should have a doctorate degree in mathematics and be independent in research. They should have a solid knowledge of mathematical analysis and some teaching experience is desirable. Strong communication and interpersonal skills are required.
This is a tenure-track position with an initial appointment of five years. The evaluation of academic merits will be in accordance with Icelandic law and the Regulation for the University of Iceland no. 569/2009. According to the regulations of the University, the Rector may grant promotion to qualified candidates at the start of employment, to the level of Associate or Full Professor.
The deadline for application is January 4, 2016. The successful applicant is expected to start the appointment no later than August 1, 2016.
Applicants should submit certificates attesting to their education and work experience, a list of their publications, a report on their research and other work they have carried out, and an outline of their research plans if they are offered the position. Applicants must clearly indicate which of their publications they regard as most significant with respect to the advertised position (no more than eight publications should be selected). Applicants must send the most significant publications with their application, or indicate where they are accessible in electronic form. When more than one author has produced a publication, the applicant must account for his or her own contribution to the work. Applicants are also expected to include references for their research as well as their teaching and administrative work, as appropriate.
The salary for the position of Assistant Professor will be in accordance with the current collective wage and salary agreement between the Union of University Teachers and the Minister of Finance.
Applications and accompanying documentation should preferably be submitted by email: bmz@hi.is reference nr. HI15110122 . Applications and accompanying documentation that are not submitted in electronic form must be sent in duplicate to the Division of Science and Innovation at the University of Iceland, Main Building at Sæmundargata 2, 101 Reykjavik, Iceland. All applications will be acknowledged and applicants will be informed of the appointment when a decision has been taken.
For further information contact Professor Jón Ingólfur Magnússon, head of Department (Tel. 5254731, email jim@hi.is).
Appointments to positions at the University of Iceland are made in consideration of the Equal Rights Policy of the University of Iceland.
At the School of Engineering and Natural Sciences 360 people are employed in research and teaching. The School offers an international environment, with the number of international employees and students increasing each year. Currently 25% of all employees and postgraduate students are international. There are around 2300 students at the School, divided into six faculties, thereof are 350 graduate students and 150 doctoral students. Research institutes at the school are the Science Institute that divides into the Institute of Earth Sciences and Institute of Physical Sciences, Institute of Life and Environmental Sciences, Engineering Research Institute and the Institute for Sustainability Studies which is an interdisciplinary institute and belongs to the five schools of the University of Iceland.
The mathematics group within the School of Engineering and Natural Sciences are members of the Faculty of Physical Sciences. The group carries out research in areas of pure and applied mathematics, teaches and supervises postgraduate students in various areas of mathematics, teaches undergraduate students of mathematics, as well as students taking degrees in other subjects, particularly engineering. The future objectives of the group are to further increase their research output, both in quantity and quality, and to obtain more grants to fund international collaborations, postdoctoral positions and postgraduate studentships. The group aims to continue to offer an ambitious and well-designed education which meets present standards as regards content and methods. A particular aim is to make effective use of information and computer technology in teaching while also building a sound theoretical understanding.
The University of Iceland is the largest teaching, research and science institute in Iceland and is ranked among the top 300 universities in the world by Times Higher Education.
Information on working at the University of Iceland can be found here and more information can be found at the International office.